Will the Apple Vision Pro Change the XR Training industry?
6 June 2023
Apple's trendsetting headset and Meta's Quest 3 powerhouse will expand ARuVR's XR training potential
ARuVR, an award-winning supplier of virtual and augmented reality training solutions, and Apple, a major innovator in the computing space, have both reached new heights with its cutting-edge immersive technologies.
New hardware options have offered the company trailblazing hardware solutions to power its interoperable, scalable, and award-winning VR/AR training platform. Following the release of the Meta Quest Pro, HTC VIVE XR Elite, and Pico 4 Enterprise, the firm's massive windfall in hardware options has empowered its clients with expansive support. These next-generation headsets have offered the London, England-based firm incrementally beneficial specifications. It has also allowed ARuVR to push beyond device deployment and management boundaries with its cross-platform solution.
With the advent of the firm's no-code platform, these headsets now offer enterprises unrivalled capabilities for designing on-the-fly content as well as a plug-and-play content distribution and deployment system. By prospecting the evolving immersive hardware market, ARuVR can even further unlock the immersive learning sector's potential.
Enter the Apple Vision Pro: The Game-Changing Headset?
Expanding into this is Apple's head-mounted display (HMD), the Apple Vision Pro. Unveiled at the Worldwide Developer's Conference (WWDC) on Monday, 5 June, the upcoming headset is widely hailed as a pivotal device for the XR industry.
Vision Pro's impressive spec sheet will offer a trove of features. Buyers can expect hi-fidelity catadioptric lenses, full-colour passthrough, and high-grade security to safeguard personal data. It will also feature massive compute power with a dual M2 Silicon processor coupled with an R1 graphics processor. This will process data and graphics with minimal latency eight times faster than the blink of an eye.
Furthermore, the headset will not come with physical hand controllers. Instead, the innovative headset will employ human-computer interfacing (HCI) using hand tracking, eye tracking, and voice commands. However, the headset is costly at $3,499 and will open for sale early next year.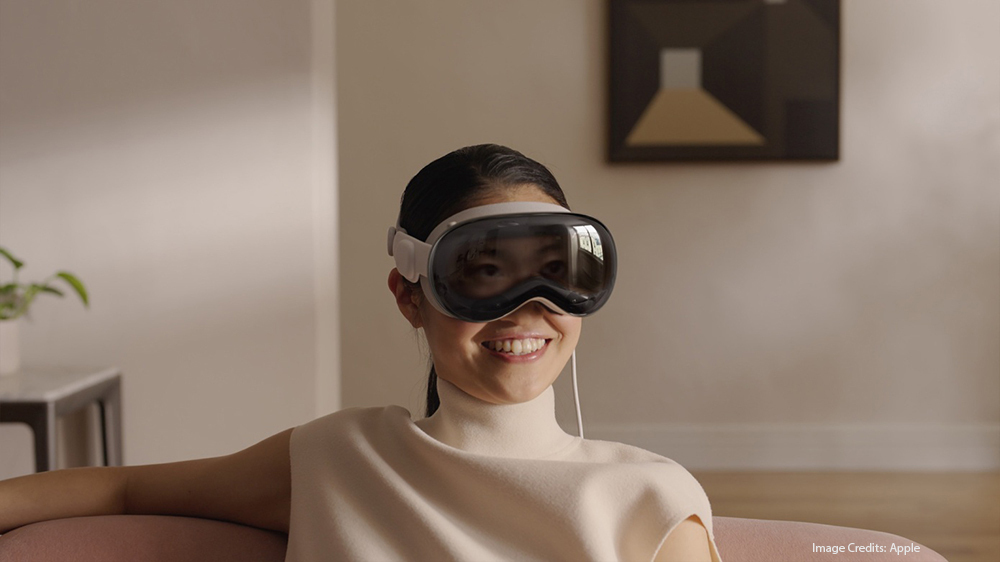 Meta Makes Its Mark with Quest 3 Teaser
Days before the Big Apple Reveal, Meta Platforms announced its plans to debut the Meta Quest 3. The device will also pack significant upgrades from the Quest 2 — the world's top-selling consumer-facing headset — with comparable features to rivals and a competitive price point.
This could also facilitate the rapid procurement of immersive solutions for businesses seeking a balance between the Quest 2 and higher-end enterprise headsets. ARuVR could also seek massive inroads into the XR enterprise training market with the debut of Meta's latest iteration.
ARuVR's no-code, interoperable XR platform aims to leverage the celebrated headset's capabilities. This will continue the tradition of designing, deploying, and delivering high-grade immersive training solutions. Also, thanks to the breakthrough innovations of ARuVR's omnichannel, live streaming capabilities, there are endless ways enterprises can use the company's solution for remote learners. ARuVR's work with Coca-Cola, the Royal Air Force, Five Guys, Aramco, the UK Government, and the maritime and energy sectors have evidenced this utility across a host of use cases.
ARuVR, Apple for Unrivalled Enterprise Security
ARuVR's immersive learning platform is the first AR/VR firm to achieve G-Cloud 13 and Crown Commercial Service (CCS) status. It is also ISO-27001 certified for many years, evidencing its commitment to meeting enterprise and government-level security requirements.
Taking this further, Apple's entry into the immersive hardware market also offers enterprises unparalleled data security capabilities.
Industries such as healthcare, policing, cybersecurity, government, and others can rely on ARuVR's no-code authoring platform. With optimal and airtight enterprise-grade security, XR instructors and learners can remain protected from cybersecurity attacks and potential breaches.
With the Apple Vision Pro, firms, developers, and enterprises can utilise immersive technologies tailored with future-proof specifications, complete with safety, functionality, and reliability. Furthermore, public sector entities can expedite their solution procurement processes and digital transformations by combining ARuVR and Apple's top-spec security qualifications.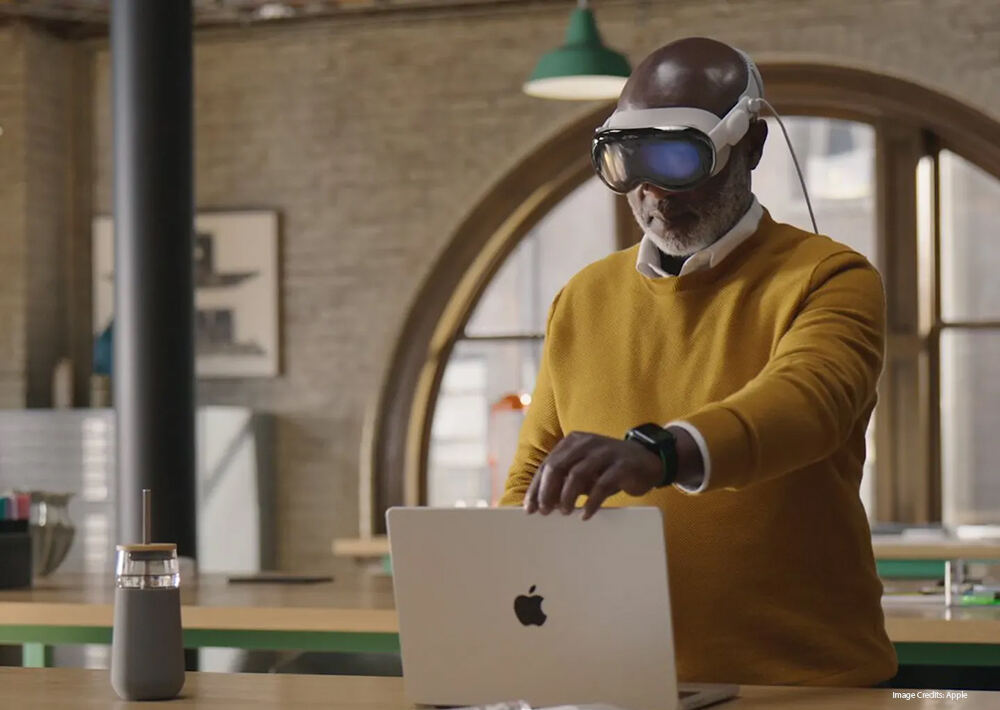 ARuVR Sees a Future with Apple's Vision Pro
With dependability, interoperability, and innovation in mind, ARuVR will take the next step towards a flourishing XR market. ARuVR's industry-leading software and Apple and Meta's expected hardware will proliferate use cases for businesses, institutions, and governments.
Both companies and hardware manufacturers will also improve their services and metrics for current and future workforces. This will ultimately contribute to tackle workforce upskilling challenges, expediting deployment processes for employees from day one.
Finally, this will expand empirical data sets on learner performance, showcasing the efficacy of XR solutions. From high-end Apple Vision Pro users to consumer and enterprise-facing Meta Quest stalwarts, ARuVR will realise an interoperable enterprise XR market with increasing speed and efficiency.
For ARuVR, innovation is the lifeblood of XR, with learners benefitting from such efforts to train, build, and upskill the global workforce.