The possibilities for enterprises and the application of XR are endless, for example:
Onboarding
Picking and Packing
Health & Safety
Inventory
Training
Customer support
The rise of on-line retailing means that there is an ever increasing demand for staff in warehouses and distribution centres.  There is also typically high staff turnover meaning that it is vital to train and get new staff up to speed quickly and effectively on environments, processes and tools.
ARuVR can help by allowing new staff to quickly familiarise themselves with what might otherwise be a daunting new location and provide them with specific interactive guided tours where they are directed to key components and processes that are vital for carrying out their new role.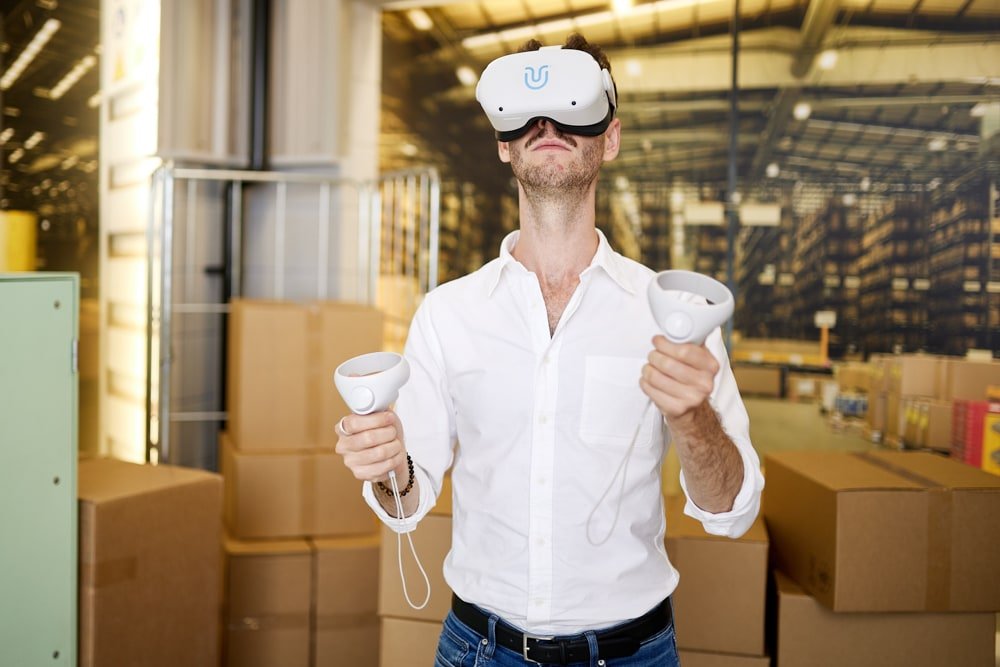 As an industry, logistics is under increasing pressure to transport more, faster, with greater efficiency and improved safety. Digital reality is helping logistics companies do just that.
Cost-effective and fully immersive, XR training is used for staff onboarding, upskilling and Health & Safety compliance.