The possibilities for enterprises and the application of XR are endless, for example:
Data Visualization
Financial Education
Customer Service
Virtual Branches
Recruitment and Training
XR is transforming the financial sector. From Citibank's simulated trading environment to Nordea's virtual tour of its Copenhagen trading floor for investors to Fidelity International's VR auditorium, the financial sector is embracing XR.
Re-imaging workforce training within banks to build and retain new skills with VR simulations and practice a wide range of skills including: strengthening and deepening relationships with clients, navigating difficult conversations, and listening and responding with empathy.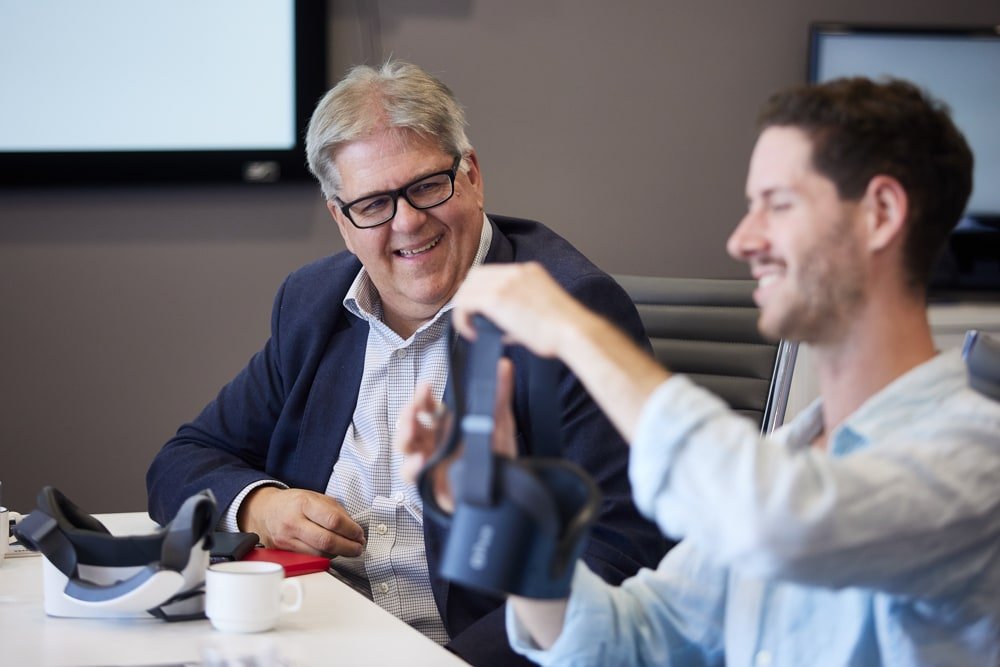 Banks and financial institutions want to find new and exciting ways to reward their premium customers.  One method is to offer them guided virtual tours of locations they wouldn't ordinarily be allowed to visit – such as a stock trading floor or a secure vault. Key interesting elements and features such as security systems can be highlighted to them during the tour.
Insurance companies are also utilising immersive XR experiences to provide real time information for claims adjusters, 3D modelling and simulations. Using XR,  staff quickly and easily visualise data to drive efficiencies while improving customer satisfaction scores.