The possibilities for enterprises and the application of XR are endless, for example:
Customer service training
Compulsory training
Store design and merchandising
Virtual retail experiences
Production-line training
Extending Inventory in a shop
XR experiences are transforming retail. From Nike's in-store VR world where customers explore the supply chain to IKEA's The Place AR experience allowing customers to "see" items in their home setting, customers are enjoying immersive XR experiences, integrated with the retail environment.
You can also virtually take customers & staff to your remote R&D, production or manufacturing facility without leaving the retail showroom.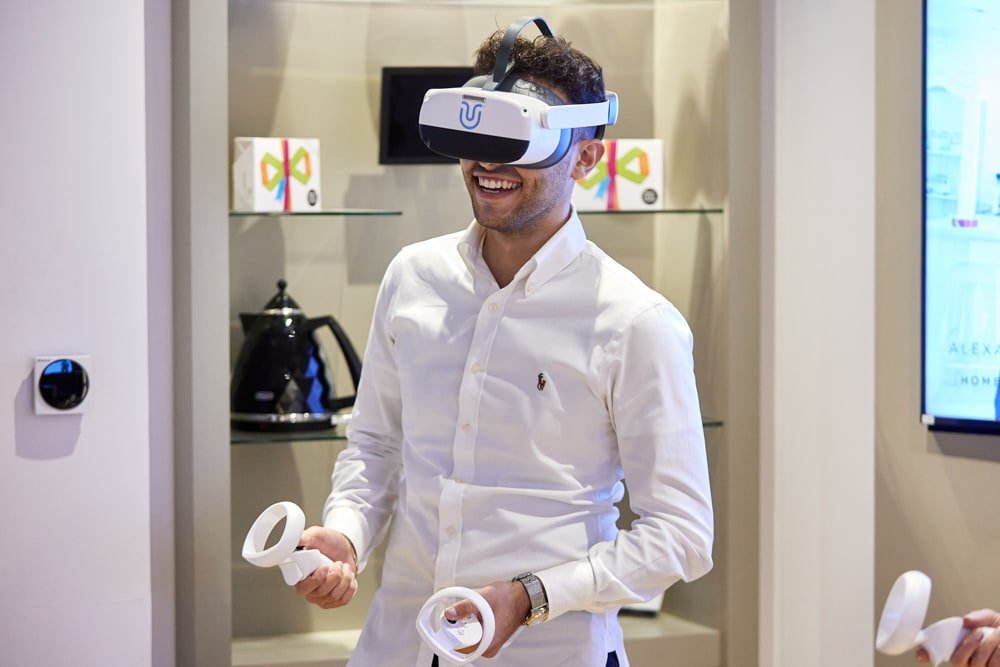 XR is leading improvements to store design and layout. Data analysis shows how siting retail "focal points" can increase total sales by 5%.
Immersive XR training guides staff through new products and promotions. Walmart uses VR to improve the employee experience, better assess workers' skills and present new ways of training at their XR "Walmart Academies" where test scores increased 5% – 10%.