MEDICAL SCIENCE & HEALTHCARE
The possibilities for enterprises and the application of XR are endless, for example:
Patient safety
Training
Conferences
Recovery and rehabilitation
Relaxation and pain management
Enhanced understanding
Mental health
The Healthcare and Pharmaceutical industries have been leaders in adopting XR and deploying it in various sectors.
From initial diagnosis to medical test visualisations, medical treatments to new therapies, XR experiences are transforming healthcare. In Pharmaceuticals, XR is helping with research, manufacturing, planning, product demonstrations and training.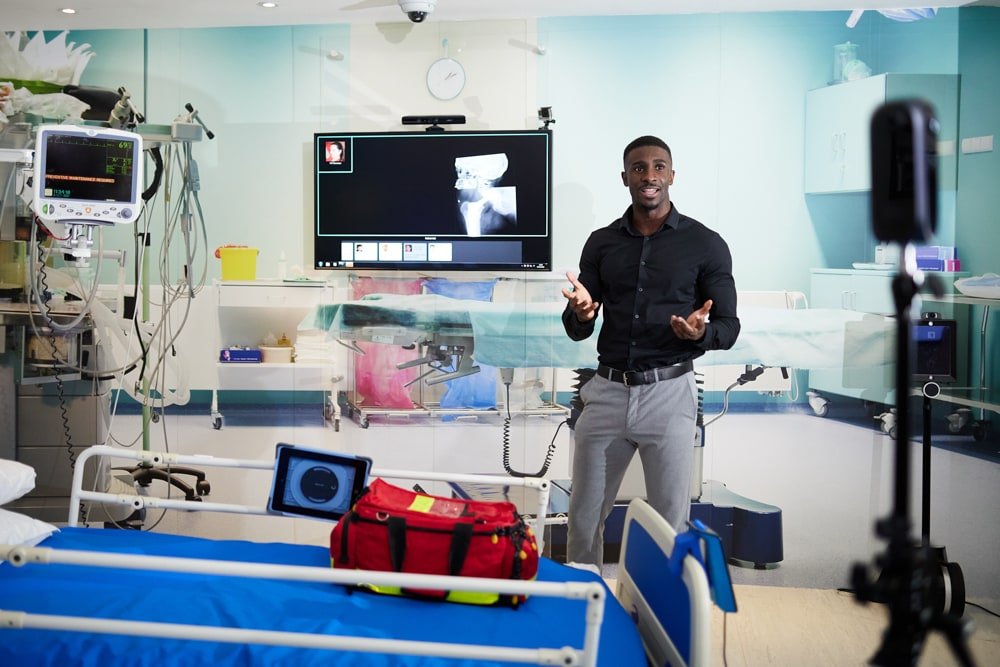 Using XR, surgeons teach students safely how to execute medical procedures from simple processes to complex operations. For patients, XR helps their understanding of procedures, reducing stress and improving recovery times.
Research shows immersive XR experiences help with pain management and improve rehabilitation, offering patients a 'distraction' from the discomfort or making therapy more enjoyable.