ARuVR® announces Extended Reality 'no-code' platform for VIVE XR Elite, Meta Quest Pro, and Pico 4 Enterprise
25 April 2023
– ARuVR®, the only company to provide a no-code AR and VR creation, deployment and management solution for the world's leading XR headsets
– ARuVR® will unveil its new omni-channel XR training solution bringing together VR, AR, Holograms and Metaverse live at Learning Technologies 2023 event.
London, UK, 25th April, 2023, ARuVR®, a multi-award winning end-to-end, enterprise-grade Extended Reality (XR) training platform today announced that it now supports 'no-code' content creation, distribution, and management for the extended reality VIVE XR Elite, Meta Quest Pro and Pico 4 Enterprise headsets. No-code removes the need to write complex code, meaning anyone can create, deploy, and manage learning content quickly and effectively and place it within a blended real and virtual world.
Forging new frontiers, ARuVR clients – such as BT, Coca-Cola, PwC, NEOM, BAE Systems and many others – can create interactive blended Augmented Reality (AR) and Virtual Reality (VR) experiences that can now also be experienced on extended reality headsets.
Extended reality headsets enable enterprises to immerse learners in both virtual and real-world situations, for example operational training, soft skills, onboarding and empathy training. The challenge is creating the content to overlay in the real world and at the same time provide immersive and virtual world experiences.
ARuVR's no-code platform seamlessly blends AR and VR together, enabling the content creator to simply drag-and-drop content without the need for any coding. What's more, the training manager or instructor can run their training session from anywhere in the world, connecting with learners who can also be based in any remote location and not tethered to a specific learning centre. These sessions can be consumed both on-demand (asynchronous, single-use experience) and in Instructor-Led Sessions (synchronous, multi-user experience).
As the learning sector continues to embrace AR and VR as a cost-effective way to interactively train and upskill employees, no matter where they are located, enabling all those who are involved in training to easily create, deploy and manage immersive and augmented content, a no-code platform is seen as a major breakthrough for mass adoption.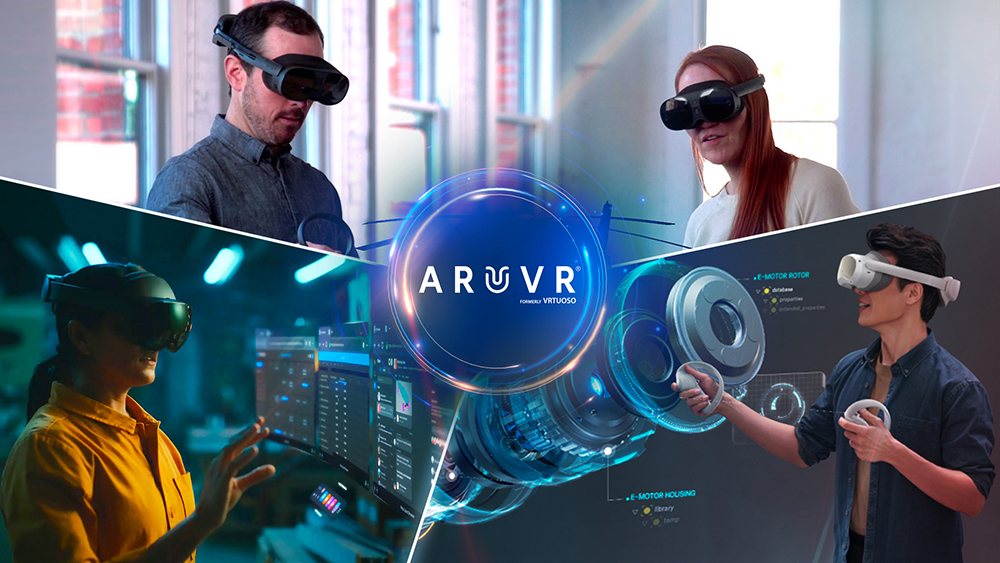 During the Learning Technologies Exhibition at London's Excel Centre on the 3rd and 4th of May (2023), in a world first, ARuVR will also be showcasing its new Extended Reality platform training solution, bringing together Virtual Reality, Augmented Reality, and Human Holographic projections, now accessible to anyone with near-zero skills.