ARuVR Review: Leading XR for Enterprises
The ultimate XR training solution for businesses, organisations, and institutions
7 February 2023
Extended Reality (XR) is rapidly transforming the training and education industry with new and exciting ways to immerse learners in engaging environments. With the right technology, companies can provide teams with the tools they need to practice essential skills in authentic scenarios.
Already, XR has proven itself to be a powerful solution for training practices. In fact, VR learners can train up to four times faster than in traditional classrooms and are 275 percent more confident in applying their skills to their day-to-day work.
The challenge for most businesses is finding a vendor capable of helping them build the most impactful XR training initiatives for their teams. That's where ARuVR® comes in. Producing the world's first end-to-end XR product for enterprises investing in next-level training, ARuVR puts business leaders in control of creating phenomenal educational experiences.
ARuVR Review: Features
ARuVR is a comprehensive solution that has revolutionised how XR training is designed, managed, and delivered. The extensive toolkit makes it simple to create immersive virtual and augmented reality (VR/AR) courses for various use cases. The company built its phenomenal platform and service to help businesses in the new age of work to engage and empower team members.
With ARuVR, companies can create simple and effective training solutions that are easily accessible and primed for adoption across workforces. The result is faster learning, reduced training costs, and better overall business outcomes. The ARuVR solution breaks down into three core areas: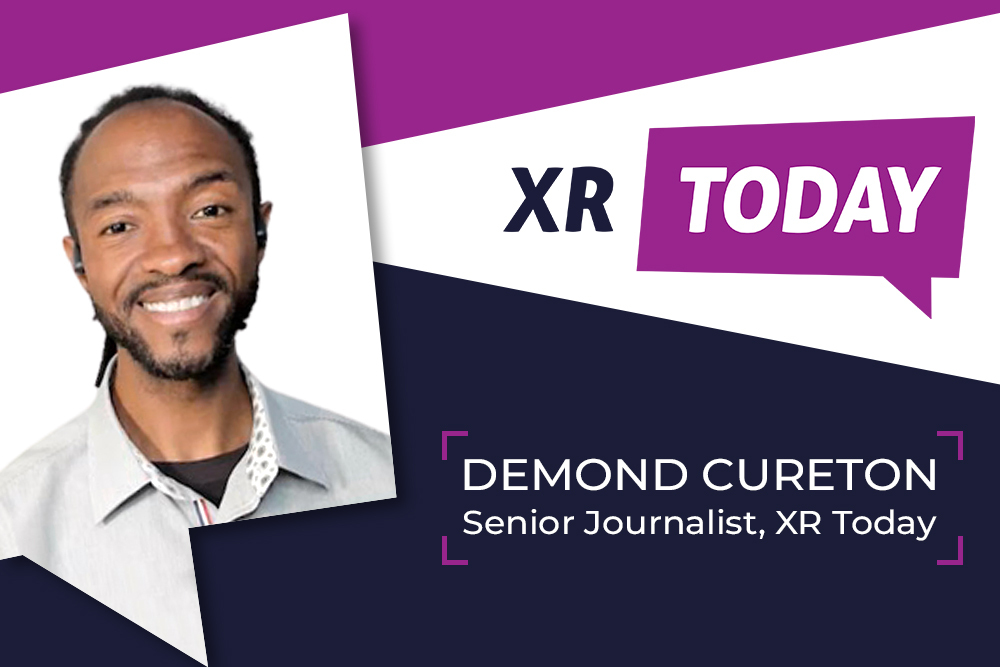 XR Authoring System:
A straightforward, drag-and-drop authoring system allows any professional team to create powerful training experiences without coding knowledge. There's zero learning curve and inputting content using any 360-degree camera or 3D software is easy. ARuVR also offers a comprehensive resource library with more than 1 million XR assets and thousands of 2D assets to choose from.
Instructor-Led Sessions:
Users can also join XR training initiatives created with ARuVR, either on-demand or in real-time. With real-time sessions, instructors can guide learners across multiple channels, including websites, intranets, and learning management systems. There's also support for various devices such as smartphones, tablets, and PCs. Its built-in content distribution system even supports private session scheduling, and instructors can interact with, guide, and moderate their learners.
Interactive Live Streaming: 
The XR Interactive live streaming solution from ARuVR allows remote users to launch themselves into a real-life environment, wherever they are. This solution makes teleporting to a business or corporate environment quick and straightforward. Plus, users can experience their environment in 360-degree clarity and interact with objects and people as they go. Enterprises can use the service to meet with remote colleagues and suppliers, conduct facility inspections, and even conduct virtual training sessions.
ARuVR Review: The Benefits
ARuVR's XR training solution lowers the entry barrier for next-level educational experiences in the enterprise environment. The simplicity of the technology, combined with access to a host of advanced features such as real-time XR teleportation, makes it ideal for a range of use cases. Some of the significant benefits of the solution include the following: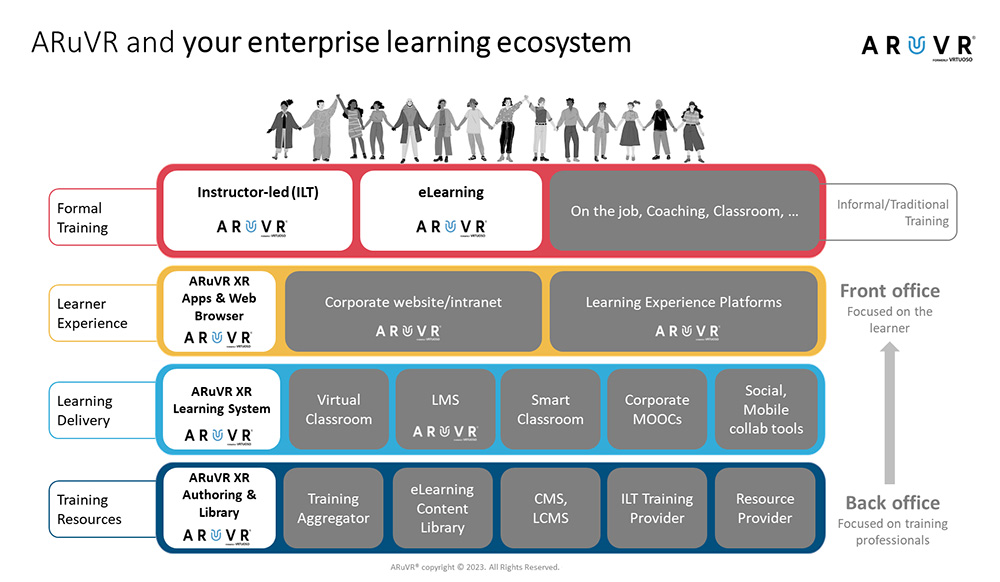 Security and compliance:
The device-agnostic software from ARuVR is built on enterprise-grade architecture with high levels of security and privacy. It has passed several audits by the security departments of world-leading companies and government bodies, and is ISO-27001 certified. The solution is also fully integrated and standards-compliant with any single sign-on (SSO) or learning management system (LMS), making it easy to adopt without compromising security.
Simple content creation:
ARuVR makes it simple for anyone to get started with XR training by providing a simple drag-and-drop authoring system with no coding knowledge necessary. Companies can upload their 3D content or access a vast library of existing assets to transform their training strategy. There's also the option to deliver content across various devices so that every team member can access the same training.
Easily Accessible training: 
ARuVR device is not only agnostic and capable of integrating with leading LMS tools and similar solutions but also gives companies complete freedom over how they deliver their content. Instructors can take part in real-time training and multi-user sessions to guide and moderate user activities. Alternatively, learners can engage with educational experiences with on-demand curricula.
Multiple use cases: 
Thanks to the breakthrough innovation of ARuVR live streaming, there are endless ways companies can use the company's solution to incorporate teleportation capabilities into their business. Real-time streaming into physical environments makes it easy to conduct on-site inspections, engage in collaboration sessions, or review the progress of various projects.
Innovation: 
ARuVR is a true pioneer in the XR space by investing and patented some of the most impressive technology for training and education. The company has already invested in many incredible upgrades to its solution and continues to look for new ways to transform the next generation of enterprise training.
WHO CAN BENEFIT FROM ARuVR?
The demand for innovative training solutions will only grow as the workplace becomes more complex and distributed. Human resource (HR) and learning and development (L&D) leaders are challenged to find new ways to recruit, engage, upskill and retain an increasingly distributed workforce.
Current training methods are no longer as effective, prompting companies to develop platforms to teach new skills and promote engagement.
ARuVR is paving the way to the future of innovative XR education. With simple and efficient tools for creating immersive initiatives, it offers every business the opportunity to take advantage of XR technologies. With ARuVR, companies can discover the true value of using immersive technology in the training stack without investing in extra developmental expertise or specialist equipment.
The agnostic solution also means companies can continue to leverage the tools they're already using alongside their XR training initiatives, thereby reducing initial investment costs.
—
This article first appeared in XR Today, 7th February 2023