How Will Blended VR/AR Learning Transform Industry Verticals?
New XR solutions promise to create a new world of infinite possibilities for learners
31 January 2023
A new era of possibilities in MR technologies awaits the future of industry and commerce. Several companies launched devices in past three months, leading to a competitive space for immersive solutions that is set to grow not just for the providers themselves, but for the enterprises that depend on them.
With the release of these new platforms, the XR industry is expected to skyrocket with the number of potential use cases, leading to a blossoming era of training with greater benefits, both for workers, their employers, and partners.
Companies such as ARuVR look to these new devices to push their brand's capabilities. Such interoperable, bespoke platforms rely on the strengths of cutting-edge headsets leading the charge for enterprise use cases globally, namely amid the surge in sustainable, agile training solutions. With the next generation of headsets at our doorsteps, instructors will no longer follow the beaten path, but strike new ones presented by new technological advantages and cutting-edge XR tools.
Meta Quest Pro, Pico 4 Enterprise, VIVE XR Elite: New Possibilities?
Several XR manufacturers have debuted headsets in the XR sector, offering great potential and choice for developers, enterprises, and institutions.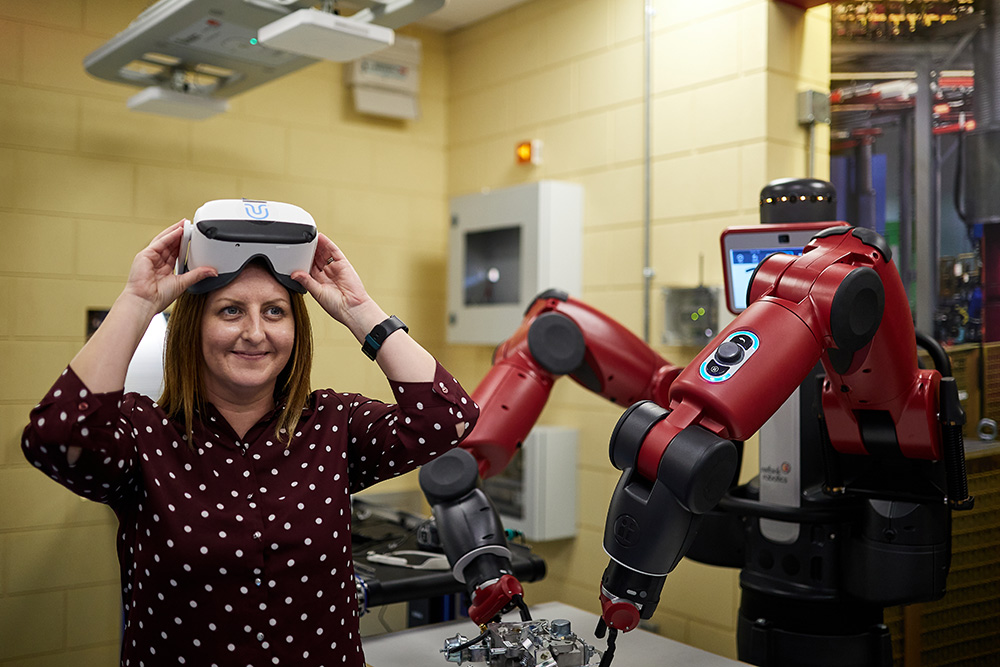 Meta Quest Series
Meta unveiled its Quest Pro headset in October amid ByteDance's Pico 4 and 4 Enterprise product launches. These incredible devices aim to disrupt markets ripe with fresh potential use cases for XR through their updated capabilities, full-colour passthrough, and sharper, denser pixel resolutions.
The Quest 2 ultimately reshaped immersive training since its advent in September 2020 with its standalone functionality, portability, and app sideloading capabilities.
Over the last few years, this has led Accenture and Bank of America to order 60,000 and 30,000 Quest 2 headsets, respectively, to rapidly onboard and upskill employees using native and third-party trainer platforms. Businesses and firms have become increasingly excited about incorporating both immersive training and metaverse strategies into their company agendas.
Varjo, Lenovo, HTC VIVE
Additional hardware offerings, including the Magic Leap 2, Lenovo's ThinkReality VRX, HTC VIVE's Flow and Focus 3, and Varjo's Aero and XR-3 offer a trove of specifications. These new tools can fulfil an increasing number of use cases across the global industry.
For example, Varjo's headsets provide pilots with such a level of detail and realism that they can even earn European Aviation Safety Agency (EASA) certification credit hours.
Additionally, HTC VIVE also launched its XR Elite enterprise headset at the Consumer Electronics Show (CES) 2023 in January. The cutting-edge kit offers full-colour passthrough in a compact and a trove of upgrades in its lightweight form factor.
The device also features an impressive battery life of up to 15 hours, compared to the Meta Quest Pro's two. This greatly increases productivity for developers and users as they can extend productivity to a full day. Its competitive specifications include a 110-degree field of view (FoV), a 90Hz refresh rate, 6 degrees of flight (6DoF), and a Qualcomm Snapdragon XR2 chipset.
With the advancements of XR offerings across the industry, firms are ready to tap the potential that the Quest Pro, Pico 4 Enterprise, VIVE XR Elite, and Lenovo ThinkReality VRX can bring to businesses. VR/ AR learning firms can improve their solutions with the latest offerings from the tech industry.
XR and Learner Outcomes
The new headsets are set to dominate the immersive learning sector, with many companies turning to these solutions to tackle the ongoing upskilling and workforce crises.
Companies will also seek complementary platforms specifically designed to deploy training modules across human resource departments rapidly. This will help deliver, manage, and deploy immersive solutions to achieve real-world results.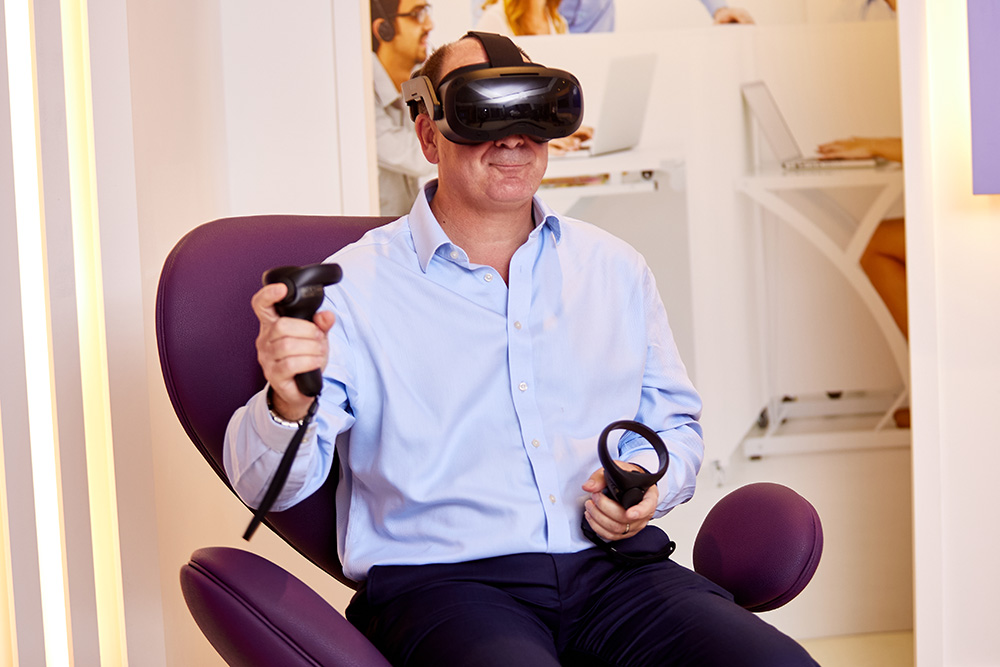 In a recent study from the XR Association and Martec Group, it found that companies prioritised XR technologies for training and upskilling, securing talent, and boosting diversity. According to figures, 92 percent of 250 human resource workers stated XR was a viable COVID-19 pandemic recovery solution, while 81 percent of respondents added their teams used XR to boost outcomes.
A further study from IT consultancy giant Accenture revealed that XR technologies also improved productivity and efficiency, dramatically reducing time to market times for manufacturing firms.
Most importantly, the National Training Laboratory (NTL) also found that VR produced 75 percent learner retention rates, compared with 10 percent with reading and 5 percent with lectures.
This is an exponential leap in potential upskilling capabilities, and XR industry is the proper conduit to reaching these goals. 'Cheaper, better, faster, simpler' is the mantra of XR instruction, and workforces now have a staunch technological ally to prepare them, anywhere, at any time.
Example Use Cases for Immersive Learning:
London-based ARuVR also received acclaim for its interoperable, hardware-agnostic platform that allows learners to leverage VR to AR instruction modules.
It provides learning designers and subject matter experts (SMEs) without experience in programming to develop securely managed, on-the-fly training courses across a fleet of headsets, tablets, smartphones, and other devices, complete with multicast capabilities and analytics tracking.
ARuVR's software blends augmented and virtual reality to switch from experiences that immerse users in digital worlds and seamlessly overlay virtual objects onto a person's view of the real world.
Recently, the company showcased its platform by partnering with Coca-Cola, providing factory workers with on-site safety instructions to reduce workplace hazards and tackle emergencies.
Similar platforms such as Taqtile, RealWear, and Kognitiv Spark have remained instrumental across manufacturing workflows. This has eliminated long downtimes for equipment and tackled problems with confidence, despite being thousands of miles from headquarters.
Conclusions on AR/VR Learning
Immersive solutions promise to deliver expansive use cases in immersive education for years to come, with developers unlocking further use cases across their respective workplaces.
These VR/AR learning tools are expected to affect all corners of the enterprise, in applications for training, quality control and process management.
In an age where workforce training remains constrained by the ongoing jobs crisis and Great Resignation, companies turn to industry leaders like immersive learning for rapid learning curves with monitored learner performance and intuitive, quickly deployable setups.
Future additions to the platform will ensure that immersive training remains a pillar of stability for the XR industry, across key verticals, with ingenious immersive solutions leading the way.
—
This article first appeared in XR Today, 30th January 2023