ARuVR at Med-Tech 22: Finalist for the "Health Education using Tech of the Year" award
31 October 2022
Technology is transforming the way in which the medical world is tackling its biggest challenges.
We are excited to be showcasing our award-winning AR and VR platform for Healthcare and Medical training, at this years' Med-Tech World, which allows surgical instructors to create and modify their own content and then stream that VR content live to students anywhere in the world in a way they can be fully immersed in, whether it's a fixed 'cinema-style' or 360-degree views.
Students can now remotely access a variety of content, from on-demand sessions to live lectures and even surgery. The results have been impressive, to read more on our work with UCL please go here.
ARuVR shortlisted for "Health Education using Tech of the Year"
We are thrilled to have been shortlisted in the Med-Tech World Awards in the "Health Education using Tech of the Year" category, for our work with UCL. Winners will be announced on the final day of the conference.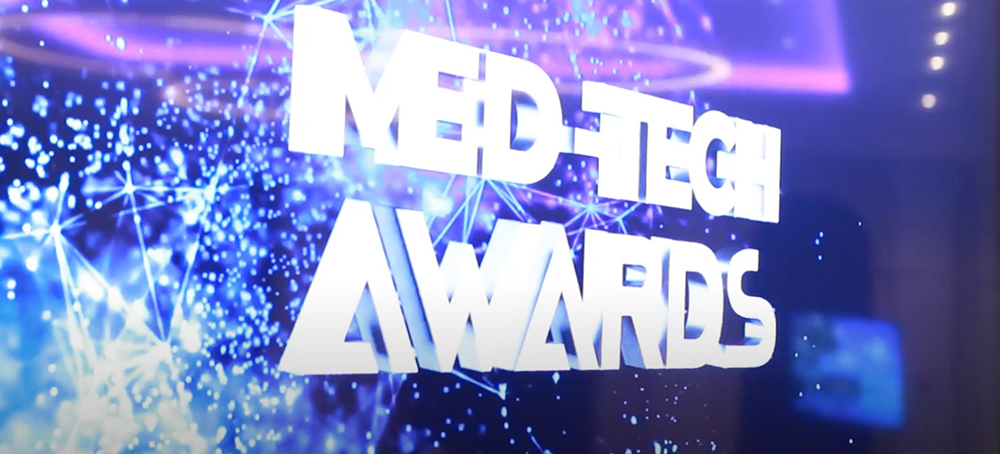 ARuVR and UCL on the stage at the Med-Tech World
The Digital Health conference Agenda sees an outstanding array of experience and talent in Malta. ARuVR's CEO and Founder, Frank Furnari, will be discussing the clinical and educational application of Virtual Reality using a real-world case study from UCL alongside Professor Manish Chand.
Dr. Dylan Attard, CEO & Co-Chair, Med-Tech World Summit Conference, said, "Med-Tech Awards signify the pinnacle of Med-Tech World Summit's whole calendar year of events and only the most successful companies make it to the nominations stage and ARuVR symbolises just this. I look forward to our Malta flagship conference as well as our awards ceremony which shall prove to be a celebration of the digital health and med-tech industry. Good luck ARuVR and all other nominated companies, working to improve our healthcare system and make our healthcare practitioners as well as patients' lives easier."
Frank Furnari, CEO & Founder, ARuVR, said: "It's clear that as tech and medicine merges, significant benefits will ultimately be passed on to patients. By integrating a powerful AR and VR platform, as we have demonstrated with UCL, into the training roster of students, both programme retention and scale can be significantly improved. Being shortlisted for an award and recognised for our contribution is already a massive achievement."
We are co-exhibiting with our awesome partners RedBox VR on stand: BR10-1 and we'd welcome the opportunity to meet and discuss any questions you may have. We're anticipating it's going to be busy so if you would like to confirm a meeting time please email us at info@ARuVR.com.
To register and attend the Med-Tech World, go here.