UCL Transforms Modern Surgical Training with ARuVR and HTC VIVE
26 August 2022
Distance-learning of Advanced Minimally-Invasive Surgery techniques made accessible and immersive through VR training with ARuVR platform.
Teaching surgical techniques using distance-learning technology has always been a huge challenge. Surgery by its very nature is highly interactive and requires a level of immersion that the last generation of technologies have been unable to provide. University College London (UCL) is addressing these challenges with Virtual and Augmented Reality learning business, ARuVR.
Clinicians and surgeons taking UCL's Advanced Minimally-Invasive Surgery (AMIS), MSc programme are undergoing practical-based, innovative, and remote training to gain cutting-edge knowledge and skills in this specialised field. In the past, teaching complex technologies and techniques for best-in-class medical procedures required live surgery environments, to maximise engagement and retention.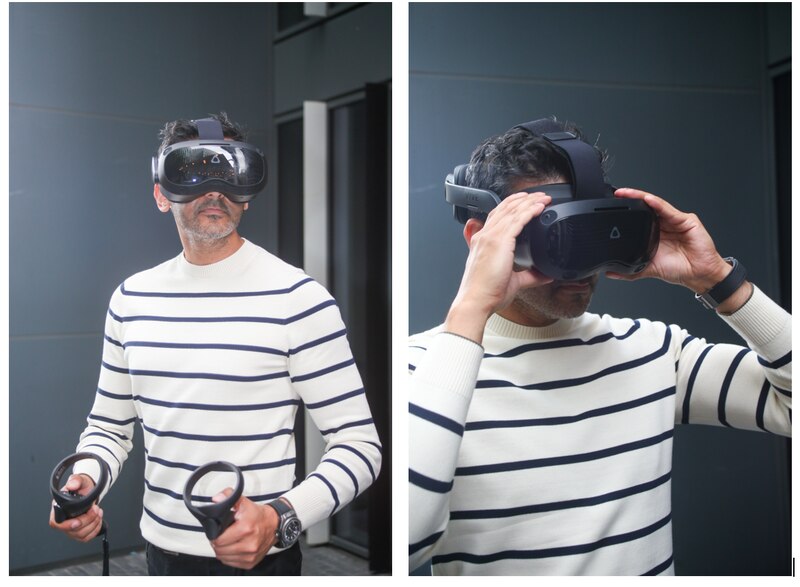 UCL caters to a cohort of international medical students, surgeons, and clinicians. Without effective distance-learning, students could only maximise their training in-person. In many cases this required relocation, added travel and visas, and the associated costs.
Course director Professor Manish Chand needed a solution that would offer a remote learning environment for students based both outside of London and the UK that superseded traditional distance learning platforms.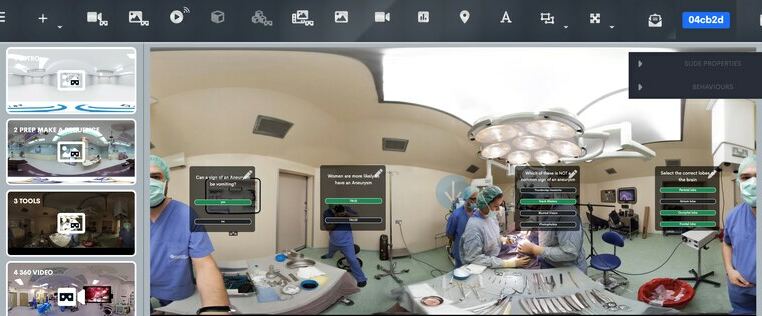 VR bridging the gap for surgical training
The team at ARuVR worked with Professor Manish Chand and other leading surgeons at UCL to solve these challenges. They turned to Virtual Reality (VR) and completely transformed their ability to effectively teach surgical material remotely. The ARuVR platform allows instructors to create and modify their own content and then stream that VR content live to students in a way they can be fully immersed in, whether it's a fixed 'cinema-style' or 360-degree views.
As a member of the HTC VIVE Independent Software Vendors (ISV) Programme, ARuVR found the perfect partner in the all-in-one VIVE Focus 3 enterprise VR headset. VIVE Focus 3 has high fidelity, sharp 5K resolution and 90Hz refresh rate to make distance learning seamless and immersive. Its high-quality visuals is making it easy for professors to teach precision practical procedures from a distance and offering students a highly engaged setting in which to view educational content, bringing the surgery room into their homes.
In the past, physical attendance posed practical limitations for both faculty and students. UCL's physical surgery spaces were able to hold a small class of just a few students at one time. Sessions were not recorded, which meant students could only experience the procedures when physically present at the time of surgery. The faculty could not share practical sessions with remote learners after they took place.
Up to fifteen students – clinicians and surgeons – on the course are being empowered to learn advanced surgical techniques from the comfort of their homes via a VR headset. During the course, hundreds of hours of content are going to be delivered using the VIVE Focus 3, which primarily consists of surgical procedures streamed live in 360-degree view.
Frank Furnari, CEO & Founder of ARuVR adds that the visual quality offered by VIVE Focus 3 is key to the course's success. "The quality and resolution of VIVE Focus 3 is playing a crucial role in bridging the gap for high-quality, precise remote surgical training and delivering a best-in-class VR content experience that transforms the way of learning and work."
For the first time, UCL faculty can offer a rich, interactive, and immersive practical training experience to students in real-time – no matter their location.
"VR provides an opportunity for students and mentees to immerse themselves in a learning environment not limited by geographical boundaries," says Professor Chand, UCL Division of Surgery. "We found the key ARuVR components around usability were excellent. The platform has a fantastic content fidelity, a very minimal lag and is also comfortable to use, and our team found it easy to collaborate and edit content on the platform.
Lasting opportunities for VR in the medical space
The ARuVR solution is showing clear benefits to both the university and students. Professors can maximise sessions through ARuVR's high quality and user-friendly content platform. And students can now remotely access a variety of content, from on-demand session to live lectures and even surgery. Combining unique and immersive content with VIVE Focus 3 display is resulting in a significant increase in learning retention and it's providing engagement amongst students.
Distance-learning of surgical techniques also goes further to protect patients and safeguard the outcomes of surgery. UCL noted that removing the need for physical attendance facilitates an important reduction in the risk of contamination during live surgeries.
The solution also goes further to deliver significant ancillary benefits in terms of time, geographical barriers, and cost, all of which were key drivers for this VR application. ARuVR's platform with VIVE Focus 3 allows UCL to offer the same high-quality immersive experience, without the time and cost of relocation. As a result, the solution aids important secondary outcomes by way of reducing air and vehicle travel and decreasing carbon emissions.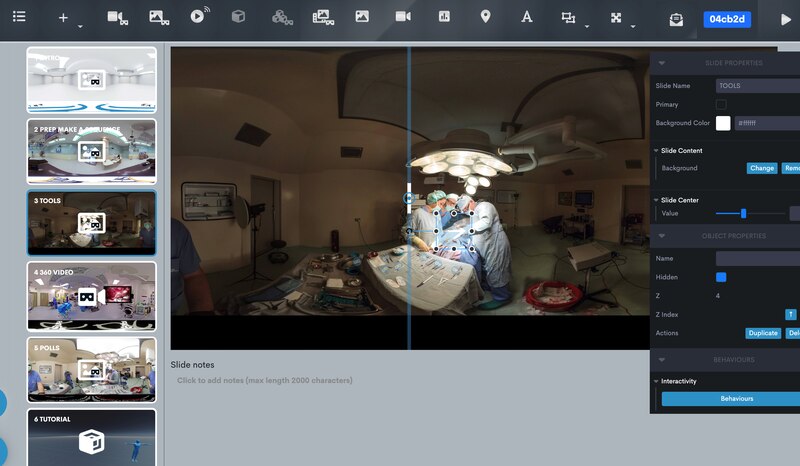 "The medical learning space has far-reaching potential for the application of virtual reality, but requires the right blend of content, hardware and best teaching practice to succeed." says Furnari. "Working with Professor Chand and HTC VIVE, we are able to achieve this, providing quality VR content while reducing operational challenges of travel and cost through a truly immersive and intuitive remote learning environment."
Beyond its practical efficiencies, the solution is also creating further opportunities. For UCL, it is opening an additional stream of income, expanded learning opportunities to practicing surgery outside of the UK and increased participation from a larger pool of students who would otherwise be unable to attend the course. By recording sessions, the number of students able to view surgical procedures is tripling from five to fifteen using VR – a figure that has potential to scale further.
Looking ahead, VR-based remote training will become a permanent part of UCL's Advanced Minimally-Invasive Surgery, Masters programme. However, the opportunities are much wider, with plans to roll out the technology across its other courses and to extend the solution to the UCL International partners in 2023.
"Collaborating with UCL and HTC VIVE is enabling us to bring the power of VR for medical training to life. We look forward to continuing our work with innovative minds to expand the applications of VR learning across the medical sector and beyond," Furnari adds.