ARuVR – scoops TWO awards at the prestigious LPI's Learning Awards 2023
21 February 2023
ARuVR joined the great and the good from the learning and development industry at The Learning and Performance Institute (LPI)'s gala event last week in London, with over 800 international guests, to celebrate and recognise those within the industry that are striving for excellence.
The LPI's 2023 awards received the highest ever number of submissions, with nearly 600 entries from 61 countries, every category was packed with amazing people, products and services. A panel of 54 independent industry-leaders judges reviewed the hundreds of submissions to select the finalists and ultimate winners.
Hosted at the iconic JW Marriott Grosvenor House in London, the Learning Awards was a celebration like no other, presented by British TV and Radio host Claudia Winkleman – and represents the pinnacle of achievement for individuals and organisations in the workplace learning sector.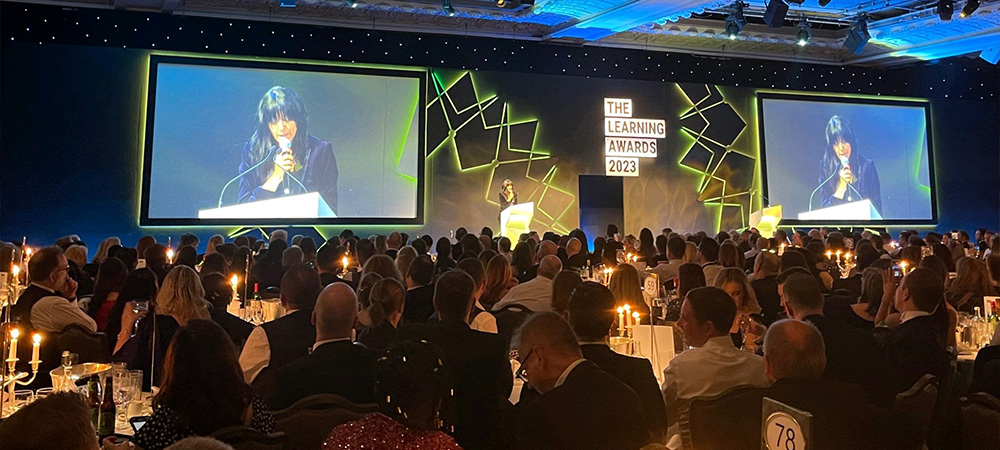 The ARuVR team were humbled to receive two awards; Silver in the Learning Platform of the Year and a Bronze award in the Digital Learning Transformation of the Year categories.
Winning against an outstanding array of innovative finalist companies such as Dell, Deutsche Bank, L'Oréal, Radisson Hotel, Infosys, WPP, among others.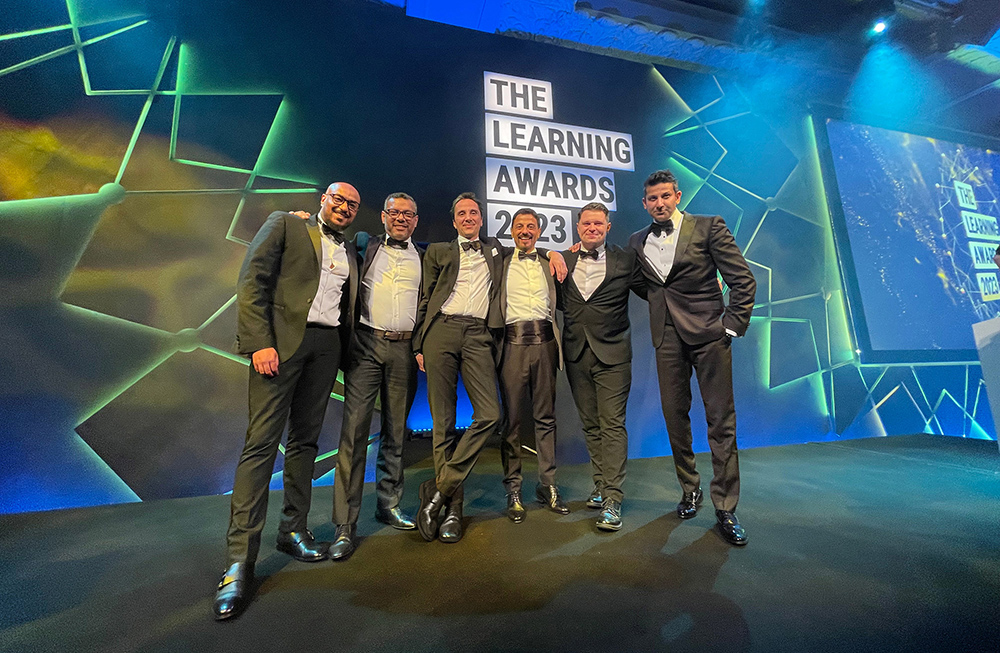 • Learning Platform of the Year judges statement:
"The Learning Platform of the Year Award recognises the important difference that the right platform can make to an organisation's people and their performance. ARuVR has displayed evidence of a platform's alignment to a clear organisational need, stakeholder buy-in, learner engagement and adoption, and most importantly, impact on performance and what the platform has helped the organisation to achieve."
• Learning Transformation of the Year judges statement:
"The Digital Learning Transformation Award is presented to an organisation that has transformed its delivery, products or services by using digital learning tools. ARuVR has demonstrated clear differentiators from other entrants to the Award, evidence of innovation, impact and contribution to the bigger challenge of the organisation as a whole, as well as a strong proposition in response to the challenge 'why this year?'"
Frank Furnari, CEO & Founder, ARuVR said:
"Technology is at the forefront of how workplace learning is evolving and being delivered. I would like, on behalf of the ARuVR team, to thank the LPI and all the judges who have recognised the work we are doing to transform learning through the use of both AR and VR on our transformative platform. I am incredibly proud and delighted to have won not one but two Awards and this is a further confirmation of our high standards, best practice, innovation and excellence in Learning and Development."