One week, two GOLD awards: ARuVR won recognition for our transformational XR Training programmes
21 November 2022
Well what a week! We were humbled to have been nominated for two separate prestigious awards for our work with the incredibly talented team at UCL to train the next generation of surgeons.
Little did we know that those nominations would inspire judges and stand out amongst many hundreds of entries.
On Wednesday 16th November we headed to The Learning Technologies Awards 22 in London where 60 judges had trawled through near 100's of awards to find the best of the best. We were nominated in "The best digital learning transformation programme" category for our work with UCL using our XR platform to transform the way in which surgeons are trained.
We couldn't have been more pleased when our name was called out as the Gold winner, here's what the judges had to say:
"An innovative and impactful project using VR and 360 imagery in the operating theatre to train a new generation of surgeons, transforming the way the subject has been taught for the last 200 years. It has had a significant impact on both the organisation and the learners, improving the experience, accelerating the learning curve and mitigating risk."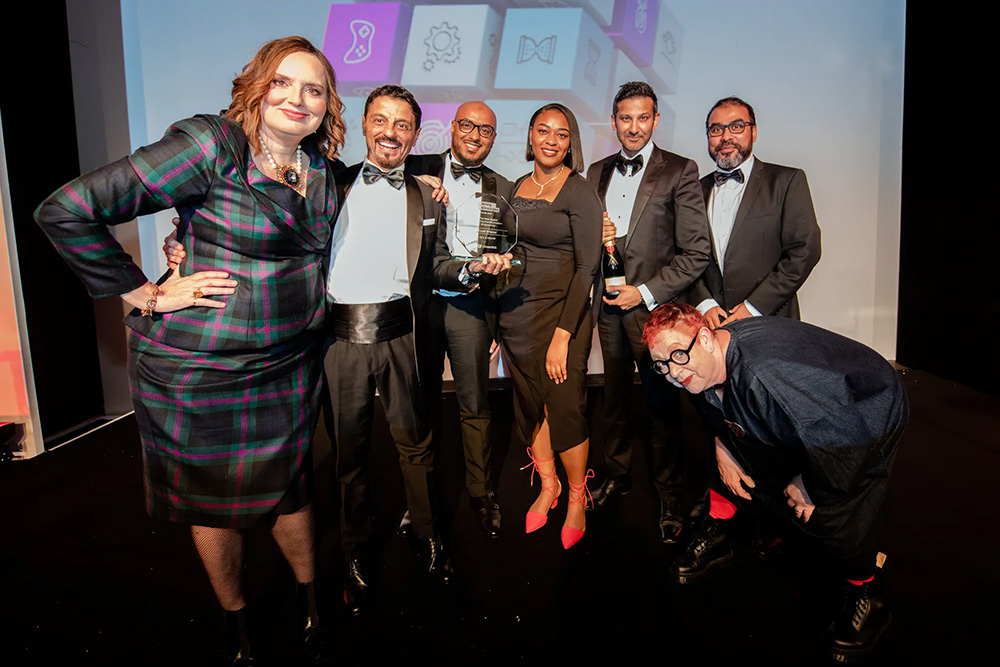 Still buzzing from Wednesday night's recognition and with little time to catch our breath the team headed to Malta on Friday 18th November for the Med-Tech Awards 22 where we were nominated in "Health Education using Tech of the Year" category from hundreds of international applications.
There is no doubt that tech, and specifically VR and AR, has the ability to radically improve the effectiveness of the medical world, creating efficiencies and patient outcomes. But in order for this to gain traction you need the leadership and vision to go from concept to implementation.
Recognising this achievement ARuVR and UCL's names were called out taking top honours for the second time in one week.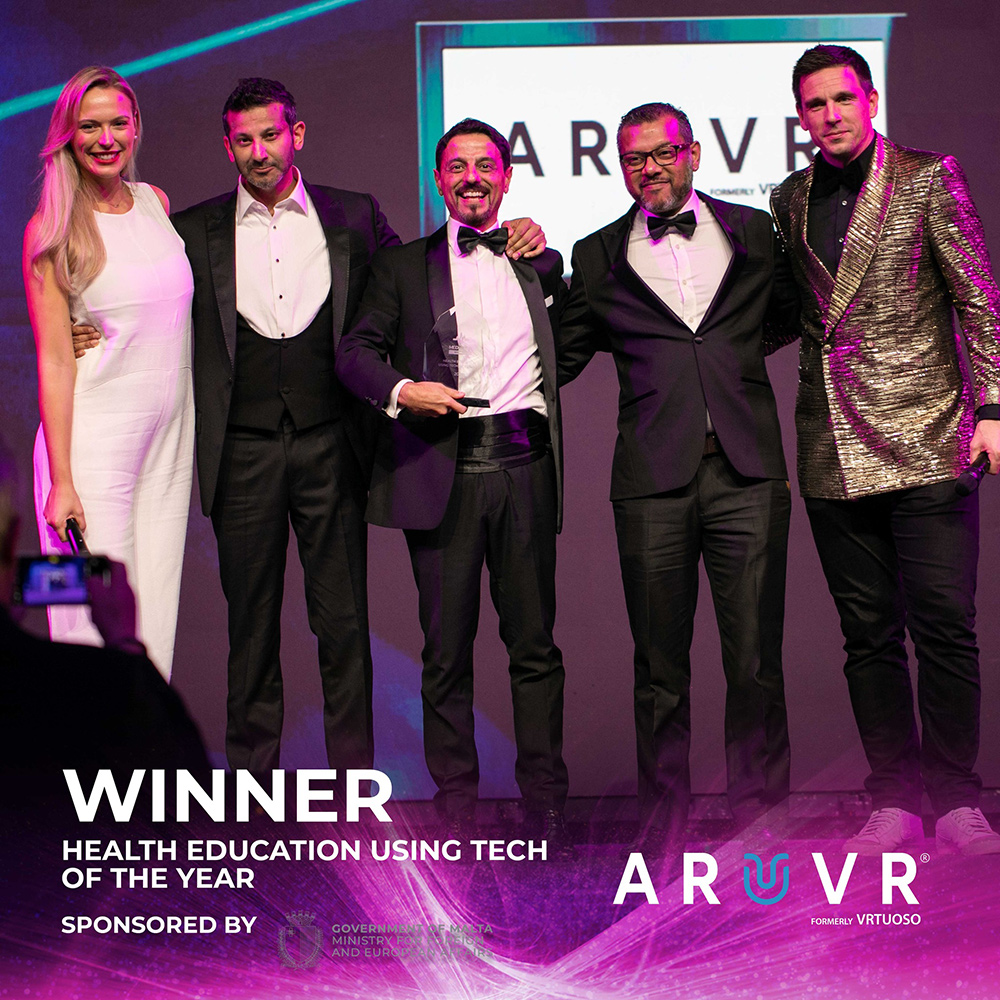 Frank Furnari, CEO & Founder, ARuVR said: "I'm incredibly proud of both the awards we have received for our XR training programmes, which not only positively changes the way surgeons learn but will benefit patient outcomes going forward. This is just one use case where the power of our platform challenges convention. Special thanks go to the whole team at ARuVR, without which this recognition wouldn't have been a reality."